Our team of professionals operationalize relevant human capital solutions to improve overall performance and increase the effectiveness of your Leaders and workforce.
For many industries, the greatest remaining area of competition between organizations is the expertise of its employees. Our human capital management services help you maximize the value of your workforce while minimizing the cost of management. Our human capital management consultants bring a multi-faceted approach to your organizations strategy by utilizing critical assessment and creative thinking techniques to problem solve and develop lasting solutions that improve organizational performance.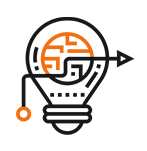 Strategic Human
Capital Management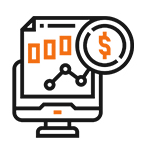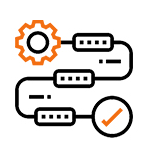 Strategic Human Capital Management
Strategic Human Capital Management (HCM) is the active process used to measure and understand an organization's workforce through a holistic approach to optimize talent from recruitment to retirement. Although related to human resource management, HCM is differentiated by its focus on people and the value that they provide to an organization, rather than ensuring compliance and effective administrative functioning.
Our team provides a variety of human capital solutions and consulting services, to include:
Building and monitoring the execution of multi-year human capital strategy
Strategic workforce planning inclusive of environmental scans, workforce supply/demand analyses, risk assessments, and action plans
Creating competency models and tools to establish baseline capacity, measure proficiency, and build workforce capabilities
Identifying development opportunities based on strategic priorities and organizational needs
Facilitating lessons learned and implementing best practices across sectors
Strategic Communications ensures alignment between an organization's communication activities and its defined business goals through development and implementation of communication plans and programs, secondary to establishing a clear understanding of the organization's mission, values, target audiences, and key messages.
In support of your organization's goals, our team of professionals will evaluate, design, and implement communication plans and programs by:
Connecting strategic messages to critical audiences across relevant channels, creating a seamless strategic communication pipeline
Facilitating strategic, business-value-based communications and continuously evaluating communication effectiveness
Building awareness of organizational strategies, including vision, mission, initiatives, and changes necessary to achieve your organization's desired outcomes
Providing executive-level talking points, messaging, and audience-specific communications that drive change, influence behaviors, and address stakeholder impact
Amplifying stakeholder messaging through targeted interactions and leveraging the appropriate communication channels to ensure consistency and timeliness
DEEP MILE IS A PRIME ON HCaTS SMALL BUSINESS POOL 1 AND POOL 2.
Tailored training support, throughout the product lifecycle, equips clients to provide quality services by driving knowledge acquisition, process improvement, and transformation initiatives.
Our team of experts will ensure high-quality implementation and sustainment training is achieved for technology initiatives by:
Conducting business analysis to determine organizational requirements, workforce alignments, and staffing needs
Developing a comprehensive training strategy to ensure users are equipped with the necessary knowledge and skills to perform their duties effectively
Utilizing proven adult learning principles to promote user engagement and understanding of systems
Implementing a standardized approach to training material development and distribution
Managing the full product lifecycle from deployment through sustainment and optimization
Curriculum Development is essential in ensuring ongoing knowledge-sharing and workforce readiness across an organization. Our experienced team provides expertise in the development of training materials, including interactive computer-based training and extensive supplemental training documentation.
Our team of experts work collaboratively to support comprehensive curriculum development by:
Completing in-depth analysis of current training materials, identifying opportunities for improvement, and implementing viable and cost-efficient training plans
Collaborating with key stakeholders to develop products based on training requirements, system functionality, and user needs
Implementing a standardized approach to training material develop and distribution
Creating comprehensive product deployment strategies and impactful reporting metrics to assess effectiveness of materials